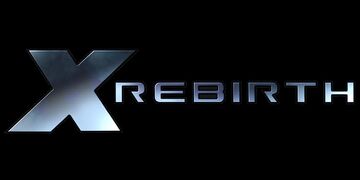 X Rebirth is a single-player space trading and combat game developed by Egosoft, published by Deep Silver (Europe) and Tri Synergy (America). It is the sixth installment in the X universe adventure video game series, following X3: Albion Prelude (2012), as the new sequel to the last game title. Egosoft Director Bernd Lehahn has stated that X Rebirth will not be available on consoles. It will feature a new interface design, intended to reduce the initial complexity for new players. The developers assert however, that the game mechanics will remain comparable in complexity to those found in previous X series titles.
X Rebirth incorporates open-ended (or "sandbox") gameplay. As with previous installments in the series the game will take place in a universe that is active even when the player is not present, involving simulated trade, combat, piracy, and other features. The player as an individual may take part in these or other actions to gain notoriety or wealth, going so far as to be able to construct their own space installations and command fleets of starships, establishing what amounts to their own personal empire and dynamically and drastically altering the game world in the process.
Its story shows a more focused effort on specific characters than Egosoft's previous 'X' effort;
| | | |
| --- | --- | --- |
| " | "In the distant future, the X universe faces a period of profound and irrevocable change. While the universe stumbles towards an uncertain future, countless adventures await as new enemies rise in search of power. Enter a young adventurer and his unlikely female ally traveling in an old, battered ship with a glorious past - two people alone against the galaxy, playing a key part in the events to come." | " |
Information from this page is taken from Wikipedia .